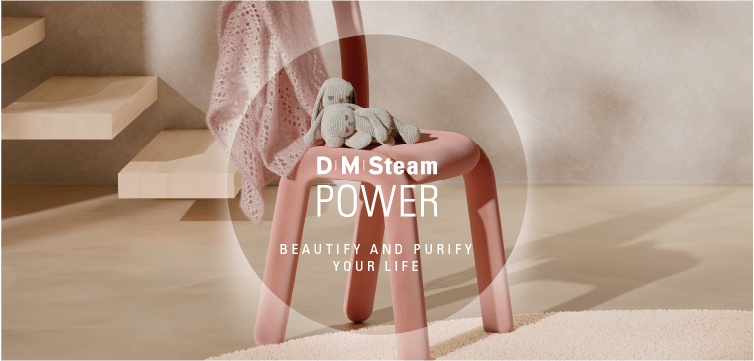 INNOVATIVE AND STATE-OF-THE-ART TECHNOLOGY
WHAT IS DRY MICROFINE STEAM?
Making technology available to individuals that had previously only been meant for professionals has been Laurastar's mission for almost 40 years. Laurastar DMS (Dry Microfine Steam) offers top-of-the-range, high-performance technology in three steps.
Therefore, the steam transformed into gas accumulates thermal energy. This furthermore creates a distillation process, ensuring that only the water emerges from the heater, leaving impurities behind.
It is heated and dried again before being released at a speed of 129km/h. Its starting power unfolds instantly, acting at the maximum energy level to ensure perfect sterilising, ironing and steaming. In our IGGI hygienic steamer, Dry Microfine Steam is propelled as it is created so its starting power remains intact.
The result is also more long-lasting: it is a 100% gaseous state which contains no water molecules in their liquid form. The fabric remains dry, so it does not shrink and microorganisms do not reproduce. Thanks to its speed and energy, Laurastar DMS spreads evenly over objects, non-porous materials and smooth surfaces. It perfectly covers the objects' shape and fits into every nook and cranny. This power guarantees reliable and complete disinfection.
A SIMPLE PROMISE
PERFORMANCE, CARE AND HYGIENE
As mentioned above, thanks to Laurastar's exclusive technology, the Dry Microfine Steam has unique properties for unparalleled results when beautifying your clothes and sanitising your home. The promises of Laurastar DMS are simple: high performance, fabric care and hygiene. A natural technology that will help you avoid chemical products. Beautify and purify your life!
DISINFECTION
According to tests carried out by several independent scientific laboratories with the ISO 17025 standard, Laurastar DMS is the only steam that eliminates 100% of dust mites, bedbugs, lice, moths and nits and up to >99.9% of bacteria, viruses and fungi (Candida albicans). It is equally effective against odours and animal allergens.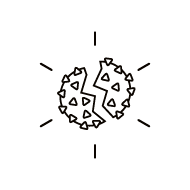 PERFORMANCE
Powerful, fast and expansive, Dry Microfine Steam guarantees perfect results in half the time. DMS technology is the key to effortless style when ironing your clothes and perfect hygiene when disinfecting your home.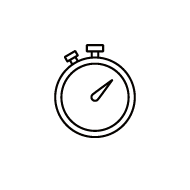 CARE
Natural and respectful, Laurastar DMS takes care of all materials. It cleans and beautifies fabrics, but also disinfects objects without damaging them. Materials are restored to their former glory and are looked after in a gentle and hygienic way, without the use of any chemicals.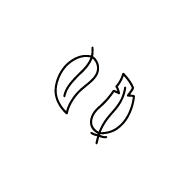 LAURASTAR DRY MICROFINE STEAM
BEAUTIFY AND PURIFY YOUR LIFE
Purifying fabrics and living spaces can be a challenge! Unfortunately, not everything you want to sanitise is suitable for the washing machine. And when it is possible to put your things in the washing machine, it does not mean that they will withstand a high temperature wash, which is essential to ensure thorough disinfection. Washing below 60°C does not eliminate bacteria and microbes. Chemical products can be an alternative, but they are harmful to your health and the environment. To avoid the use of toxic products, there is a simple and natural method: steam! It is suitable for all materials and surfaces. As seen in the technologie section, we now know that a powerful and certified steam like Laurastar DMS has the power to disinfect materials naturally and reliably without any harmful effects on human health and the environment.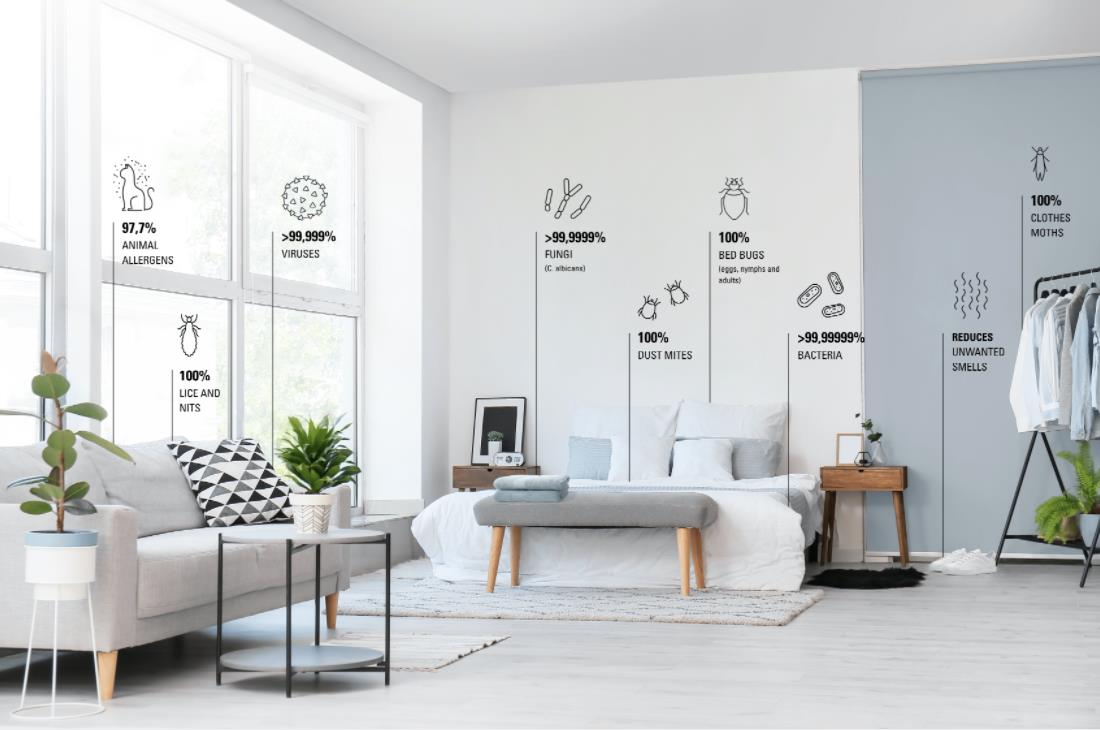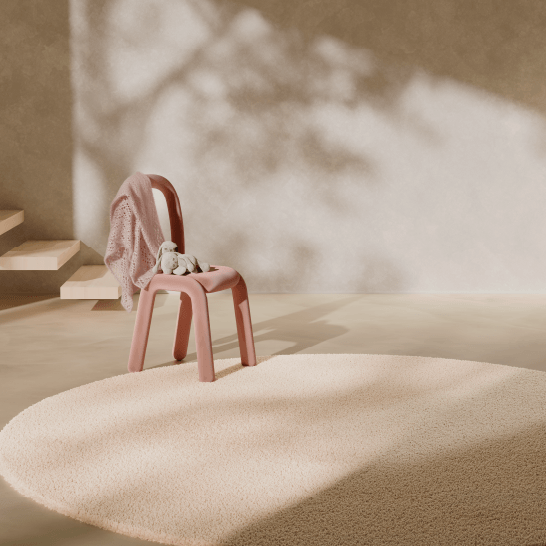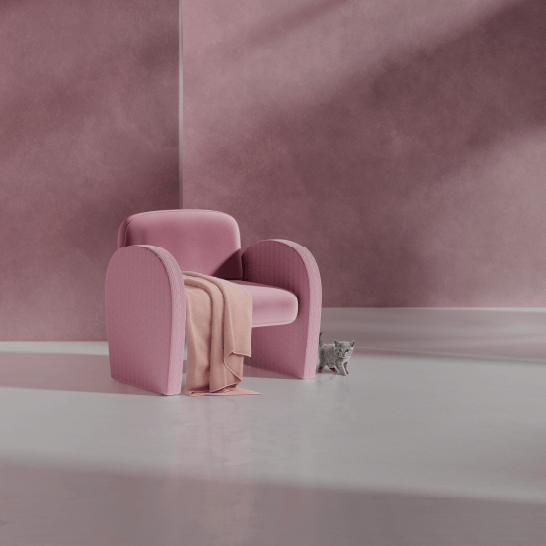 LAURASTAR DMS
BEAUTIFIES YOUR LIFE
Originally created by Laurastar for fashion designers with professional dry-cleaning technology, Laurastar DMS takes care of the beauty of fabrics. Its gentle action on the surface is just as effective when it gets deep into fibres to beautify and purify them.
A garment's material, and how it moves and hangs, are details that make all the difference. Laurastar has mastered the use of steam and heat, so they can work their magic while enhancing your elegance. Unique expertise concentrated in a simpler-than-ever gesture that delivers exceptional performance: Laurastar steam removes creases in a single movement.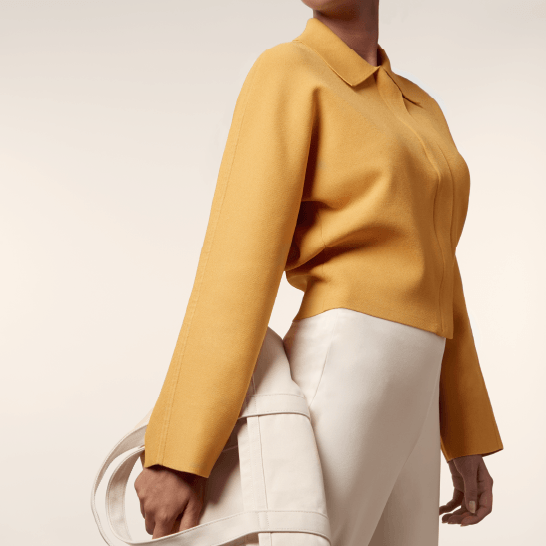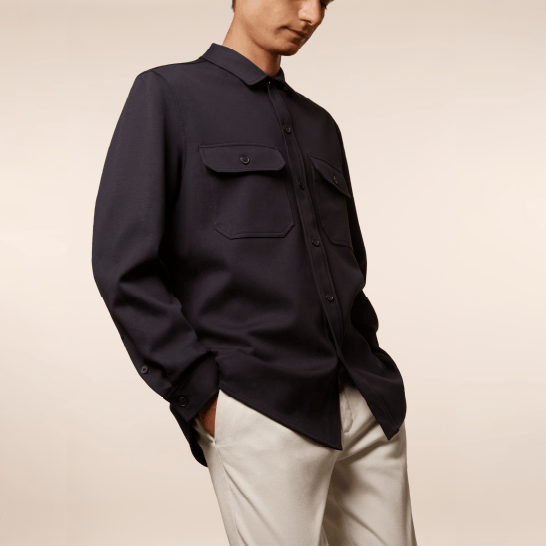 STEAM IS A SUSTAINABLE OPTION
REDUCING OUR ENVIRONMENTAL FOOTPRINT
Steam sanitation allows you to minimise your environmental footprint by drastically reducing the use of chemicals for both clothing care and disinfection of personal objects. It also makes it possible to reduce the temperature of wash cycles and the number of machine washes of your clothes, thus extending their life.
To avoid the use of chemicals, there is a natural way to sanitise your home and laundry: steam! It is suitable for all fabrics and materials, as long as they are water and heat resistant. It thoroughly disinfects materials, in every nook and cranny. Maintaining your home with Laurastar DMS is a gentle, practical and effective alternative.